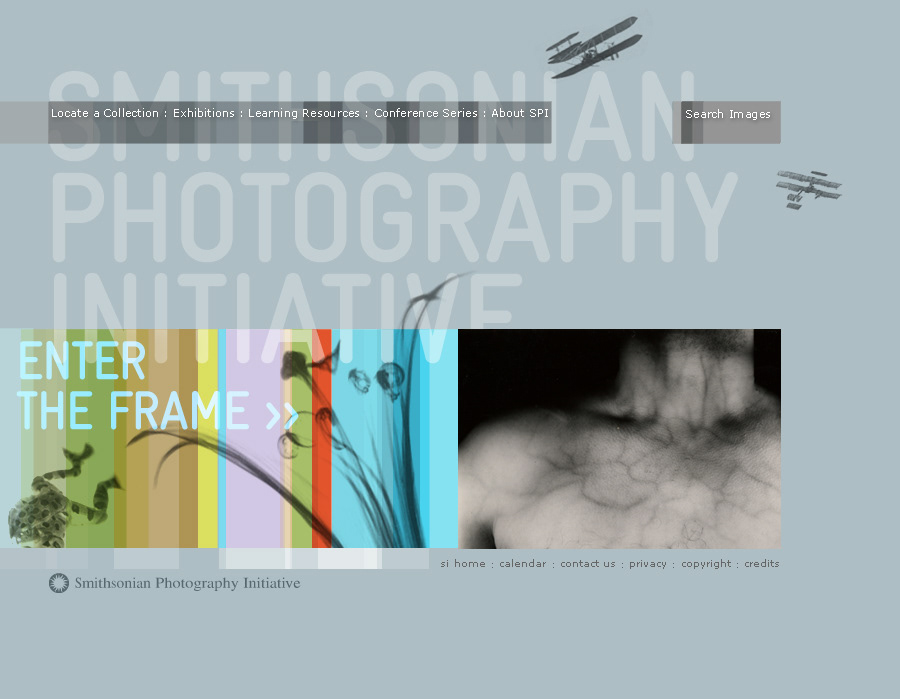 I conceptualized, selected, curated, and storyboarded three different homepage animations that served as a dynamic preview to the photographic assets available in the Smithsonian archives. Image sequences in each movie was choreographed to different music, punctuated with stats such as "5000 snowflakes", "50,000 fish", and 180,000 science photos" to introduce the staggering breadth and depth of the collection's 13 million photographs. 
Movies can be viewed at the following links: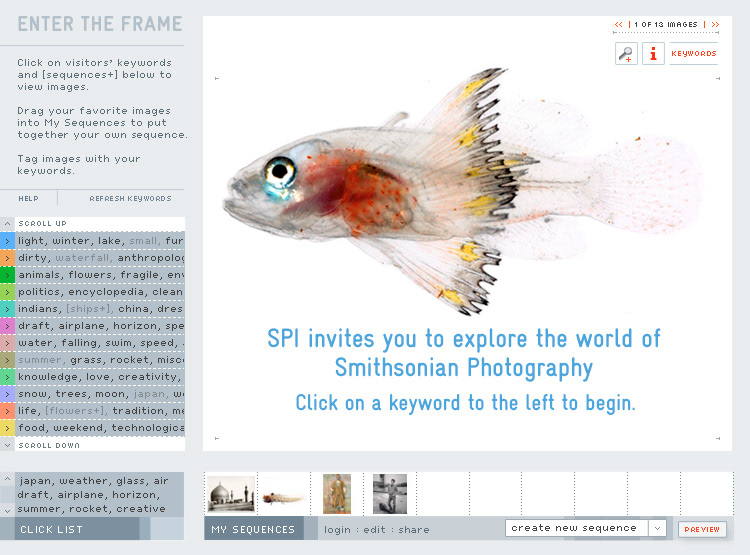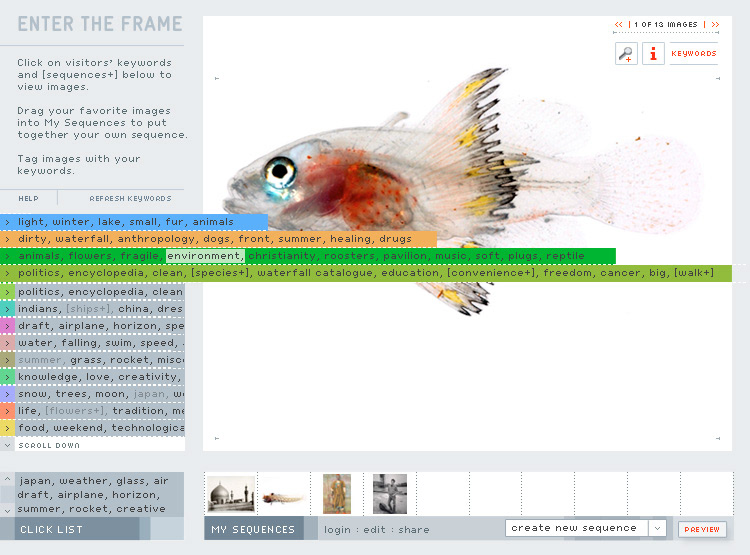 In the mid-2000s, keywords and image tagging was introduced as a way to classify and add metadata for image searchability. Our team adopted this then-new information system to an interactive multi-criteria search interface to access the Smithsonian's archives which housed a staggering 13 million photos that was made available to the public for the first time. Each row of color-coded keywords corresponded to a Smithsonian museum or research center and users were allowed to tag images and create and share their own sequences. 
Pre-curated sequences by Smithsonian staff offered "mini-tours" into the collection, but this early use-case of image tagging and user-generated content was an invitation to contribute to to an ongoing dialogue about how pictures and words mean different things to different people at different times.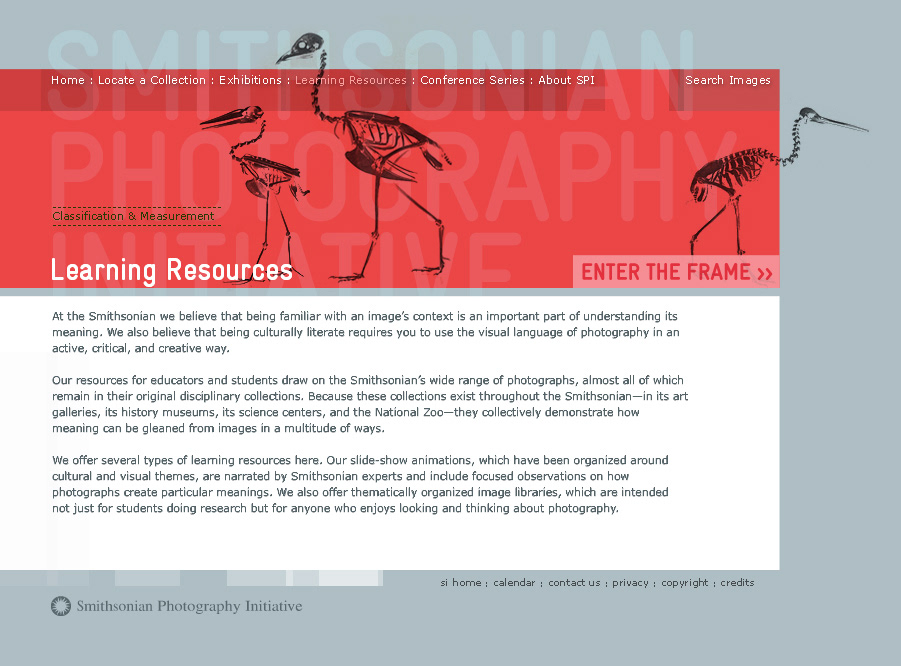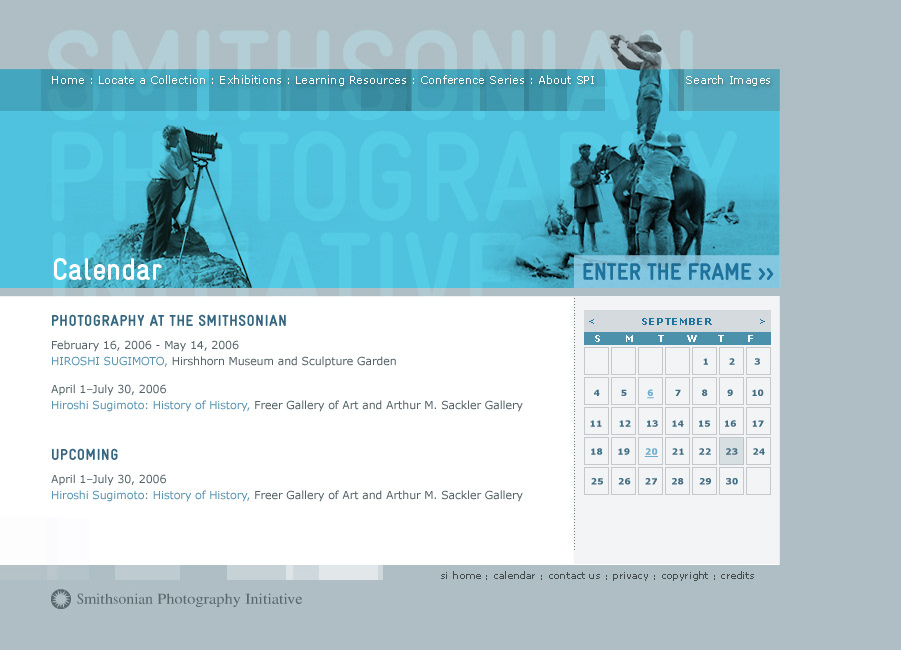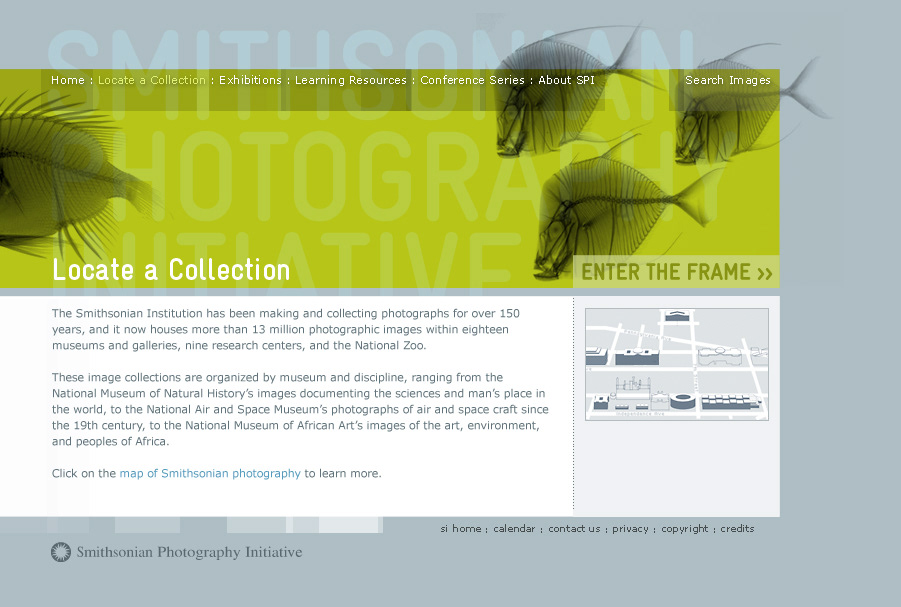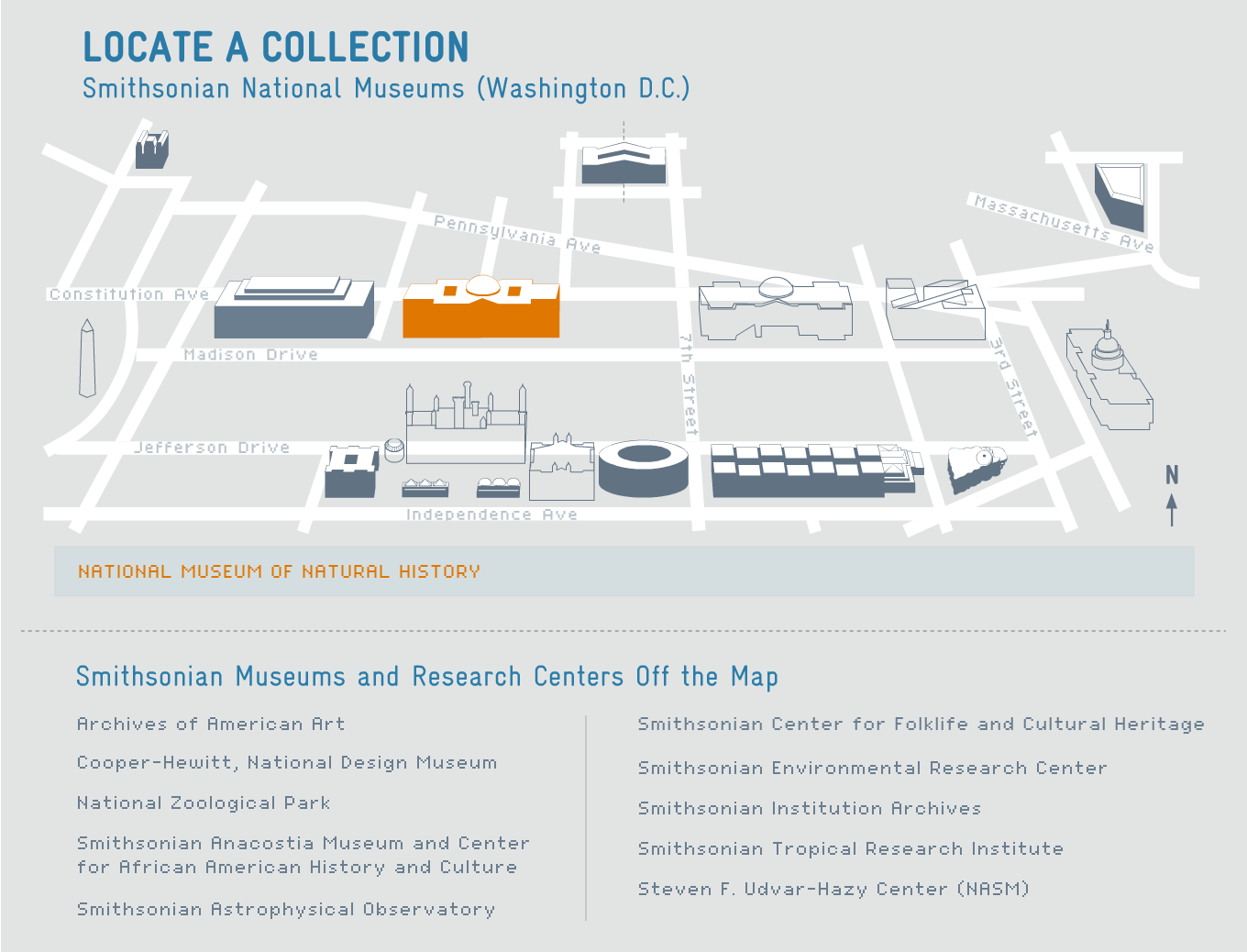 Photography at the Smithsonian spans multiple disciplines and museums. As this was the first look into photography at the Smithsonian, it was important to provide context to the collection by locating images to their corresponding physical museum or research center.