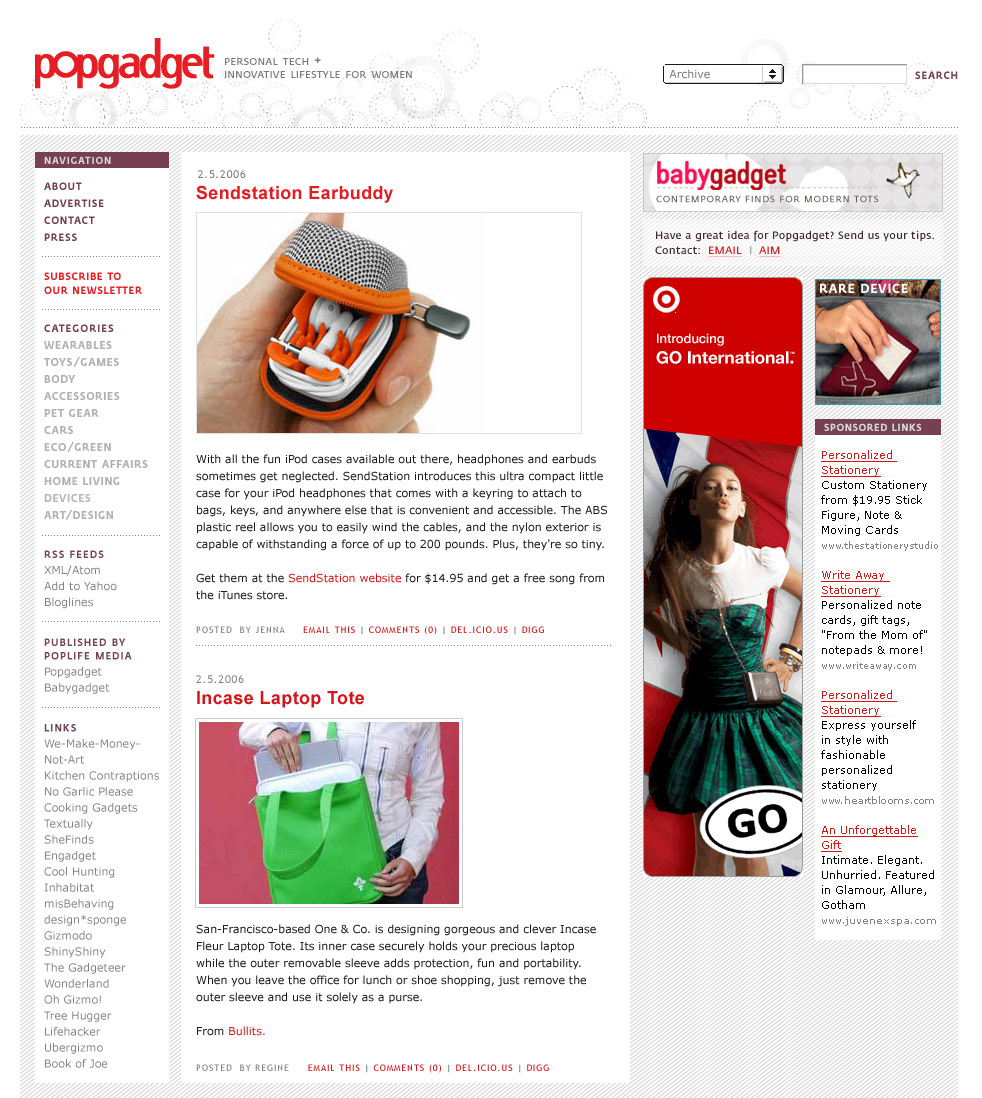 Popgadget launched in 2004 with a mission to bring entertaining tech news and product information to women. At a time when tech publications ignored women and women's publications ignored technology, Popgadget was able to successfully capture the market as one of the early leaders in setting new trends in content for women on the web.
Traffic grew to 2 million monthly page views and 600,000 monthly unique visitors. We were recognized as "The Best in the Web" in Forbes, 1 of 4 best gadget blogs in Fast Company, and one of the "50 coolest websites" in Time Magazine. Our editorial team was nominated in 2005 and 2006 for the best group blog and and best technology blog at the Weblog Awards.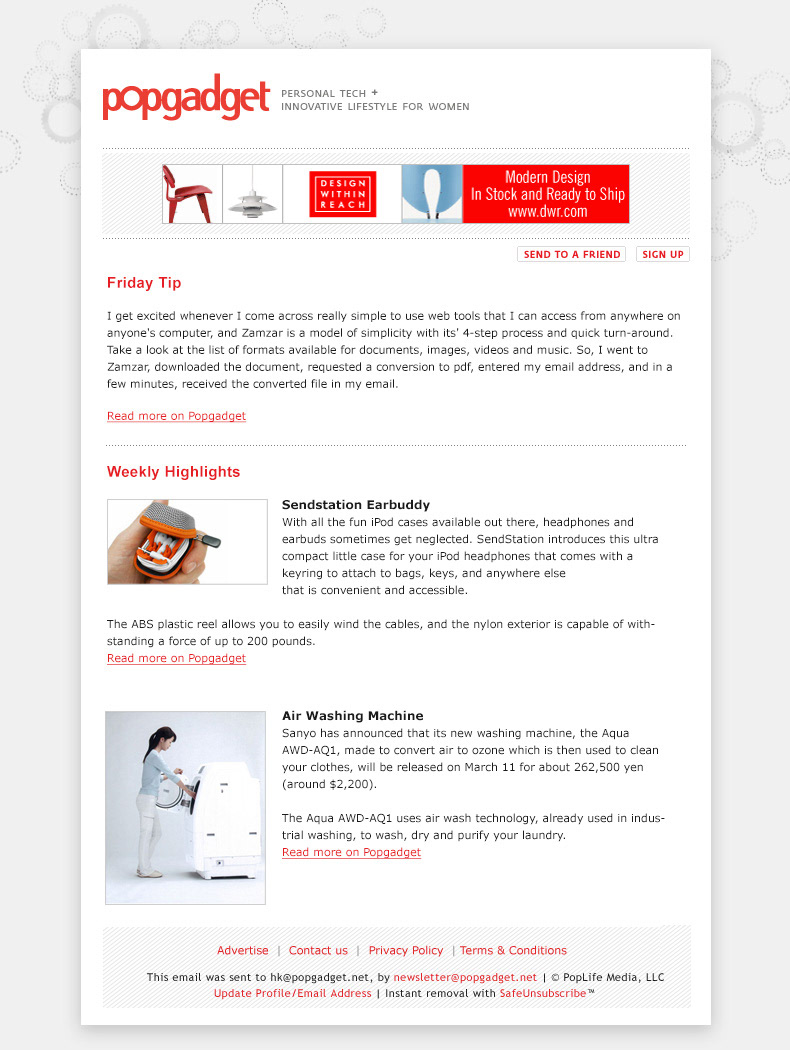 With growing traffic and newsletter subscribers, we were early pioneers in blog monetization, blog sponsorships and brand partnerships, including deals with CNET, AOL, Glam Network, and Meredith Corporation.
With the success of Popgadget, I launched Babygadget in 2005 after realizing there was an opportunity to cover the growing market of new design-focused baby and kid products. I managed a team of 4-5 writers, wrote daily posts and maintained an editorial calendar. Babygadget traffic quickly grew to nearly half a million monthly page views and 70,000 unique monthly visitors.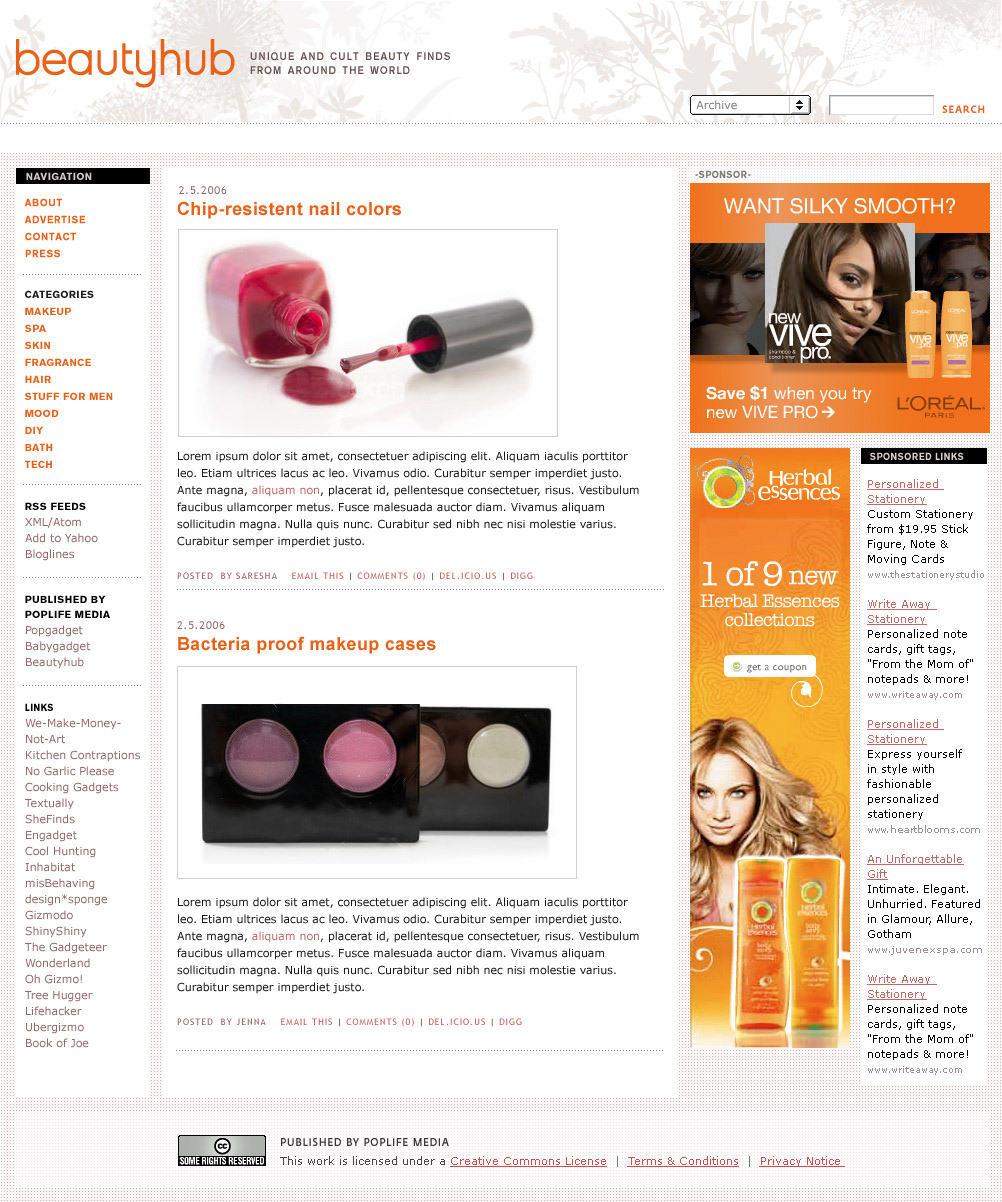 A prototype for other editorial verticals - Beauty.