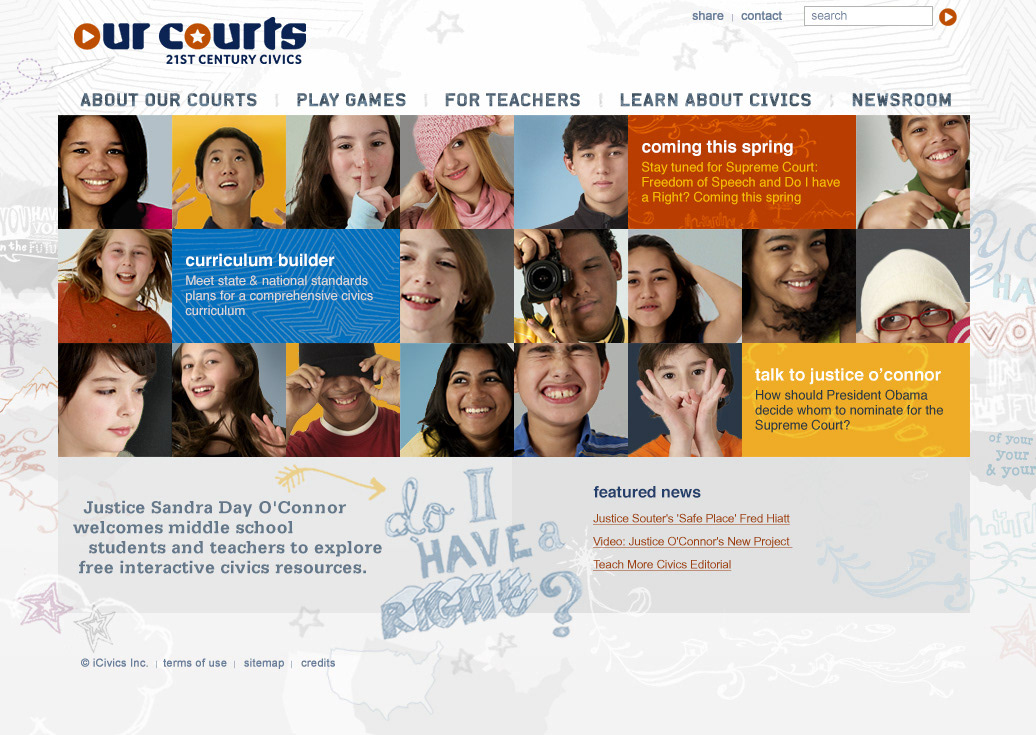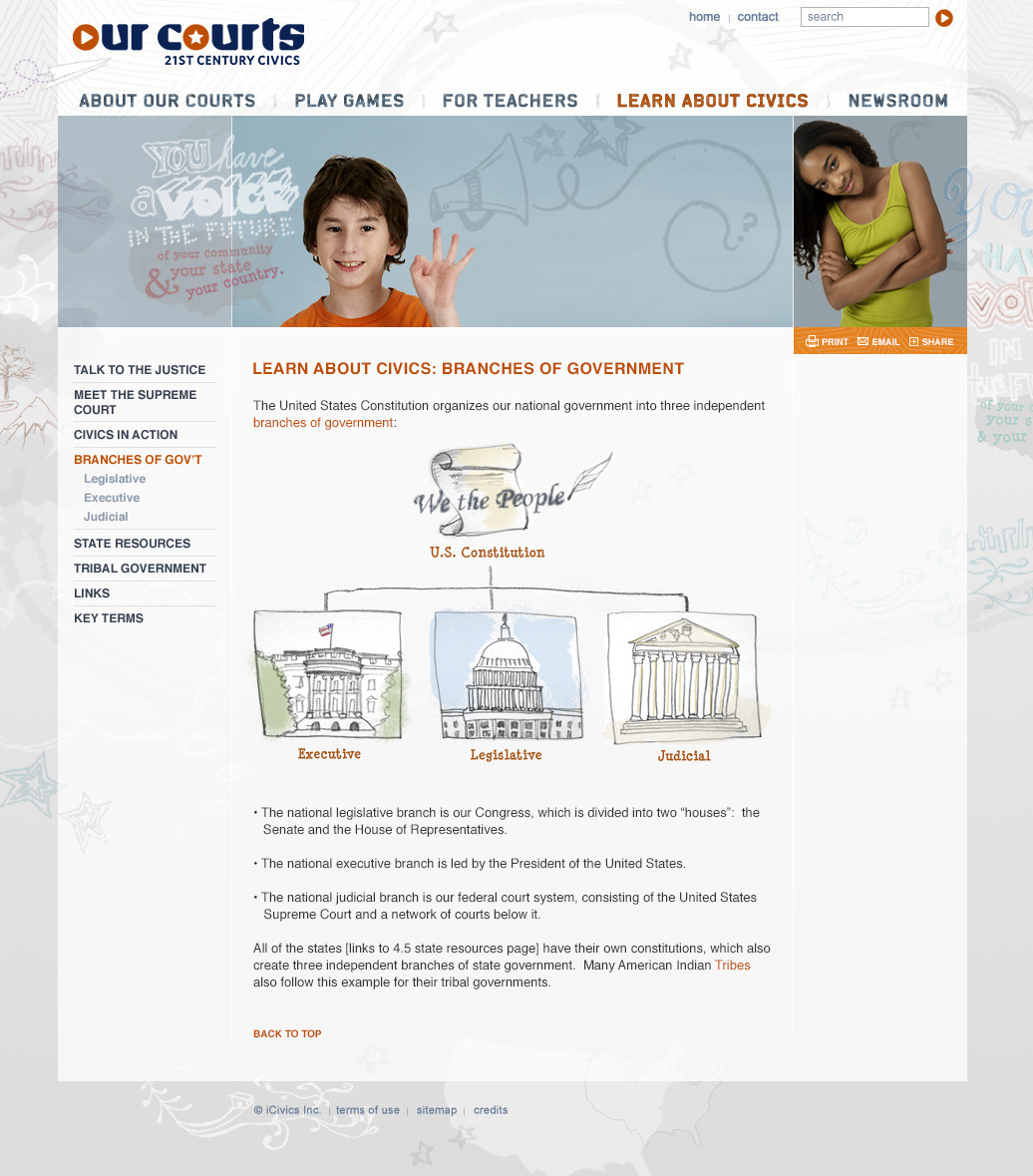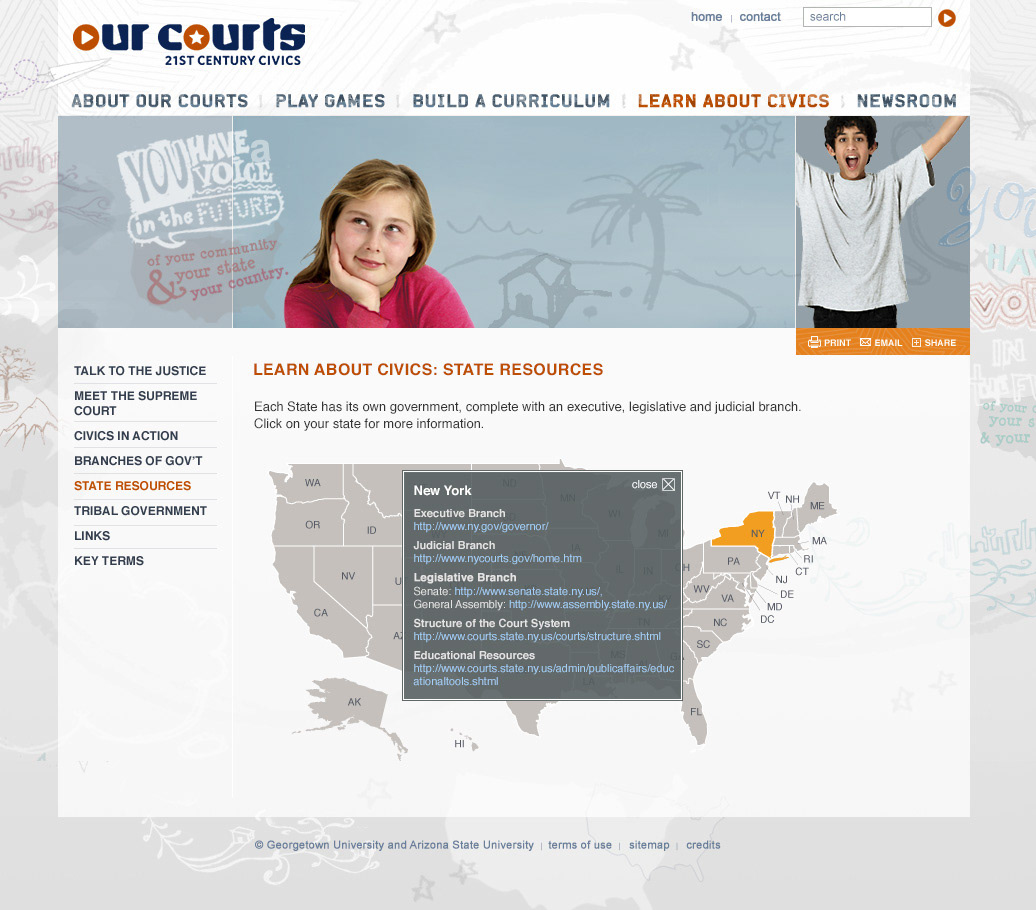 My team designed the logo and created an engaging and fun look and feel for the website that features illustrated doodles and portraits of kids throughout the site. We invited real middle school students to a photo shoot to capture their youthful energy and translate it into a visual strategy for the project. 
​​​​​​​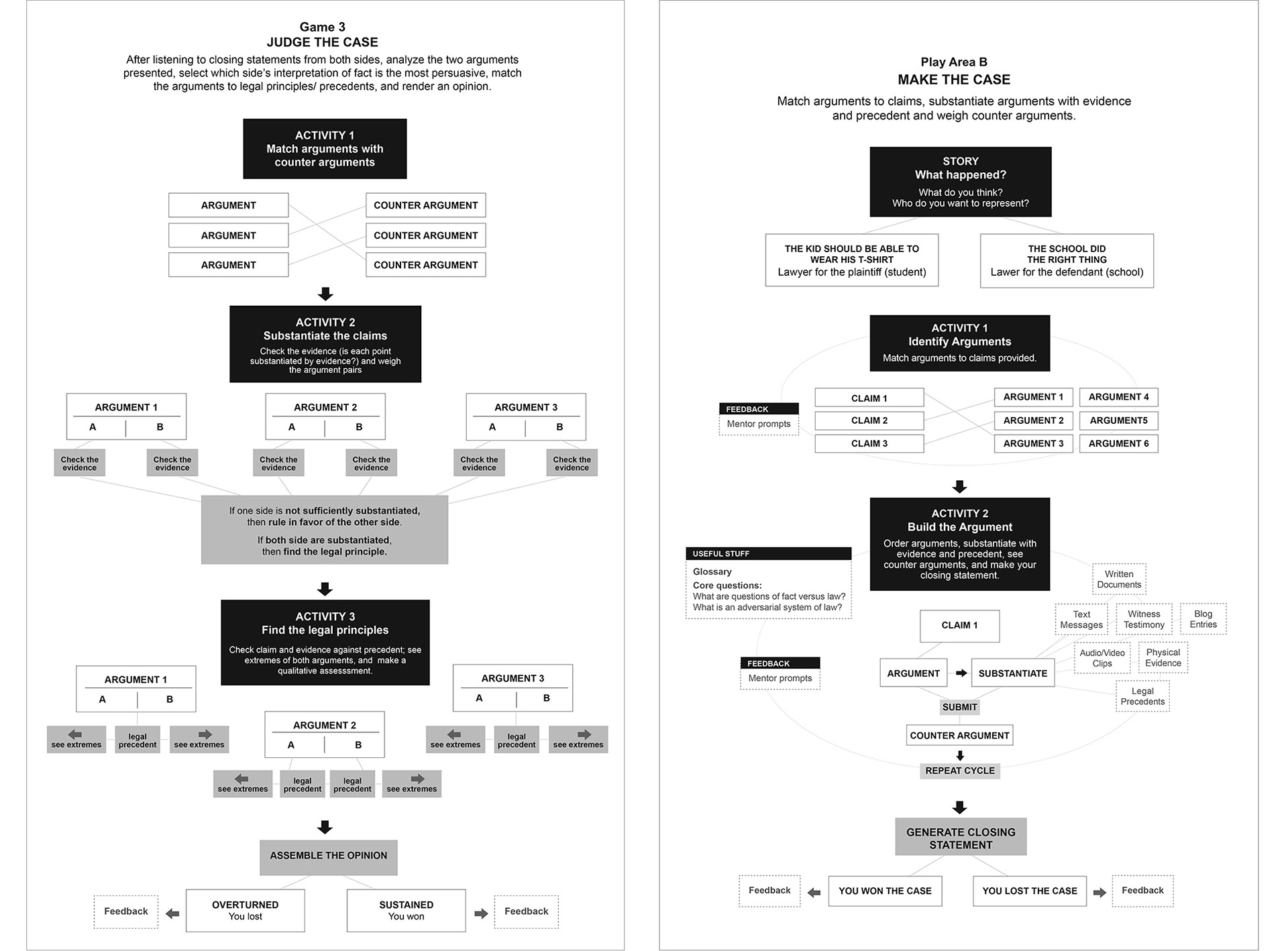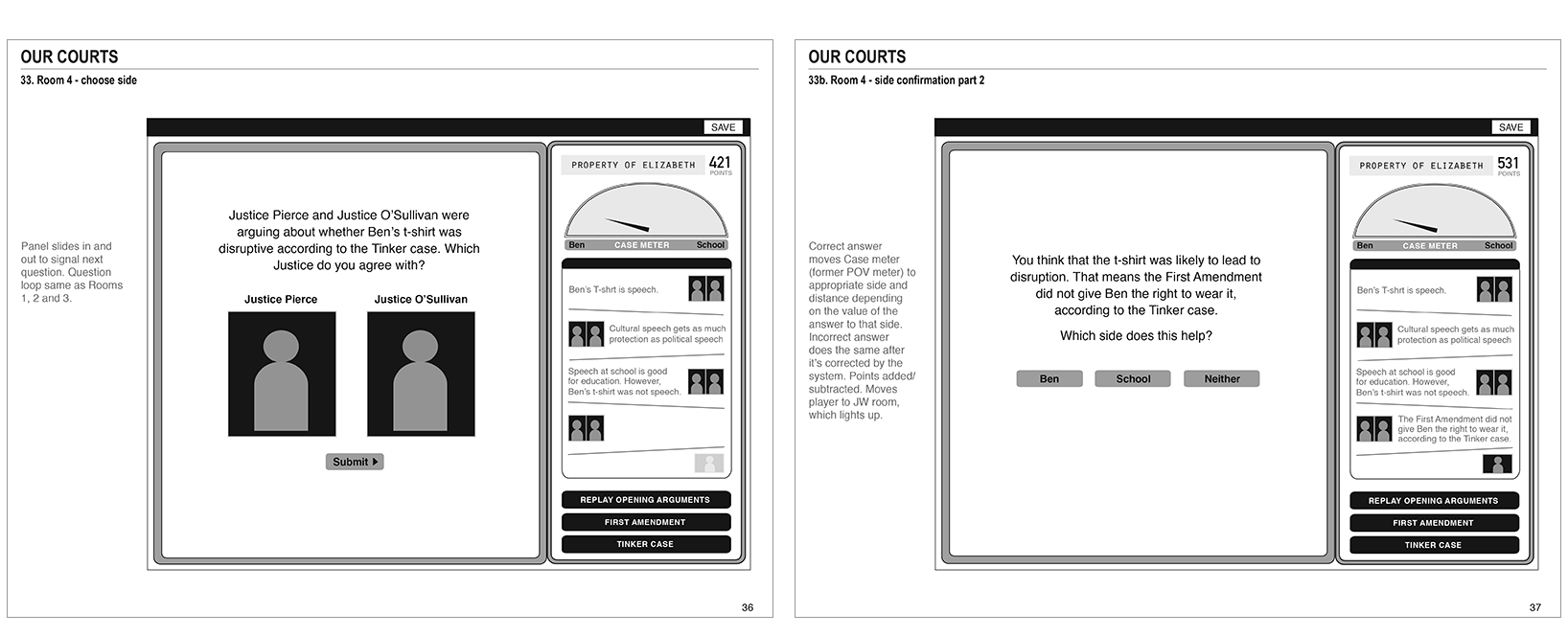 "Supreme Decision" was an animated, online in-classroom game that we designed and developed for OurCourts (now iCivics). A player is a clerk to a U.S. Supreme Court Justice and must help decide the verdict on a fictional first amendment case. Game maps and detailed wireframes were developed during the game design process. 



In an independent assessment conducted of the game by The Persephone Group in 2009, 78% of students stated that they would play Supreme Decision again, and 100% of teachers said they would use iCivics in their classrooms again.