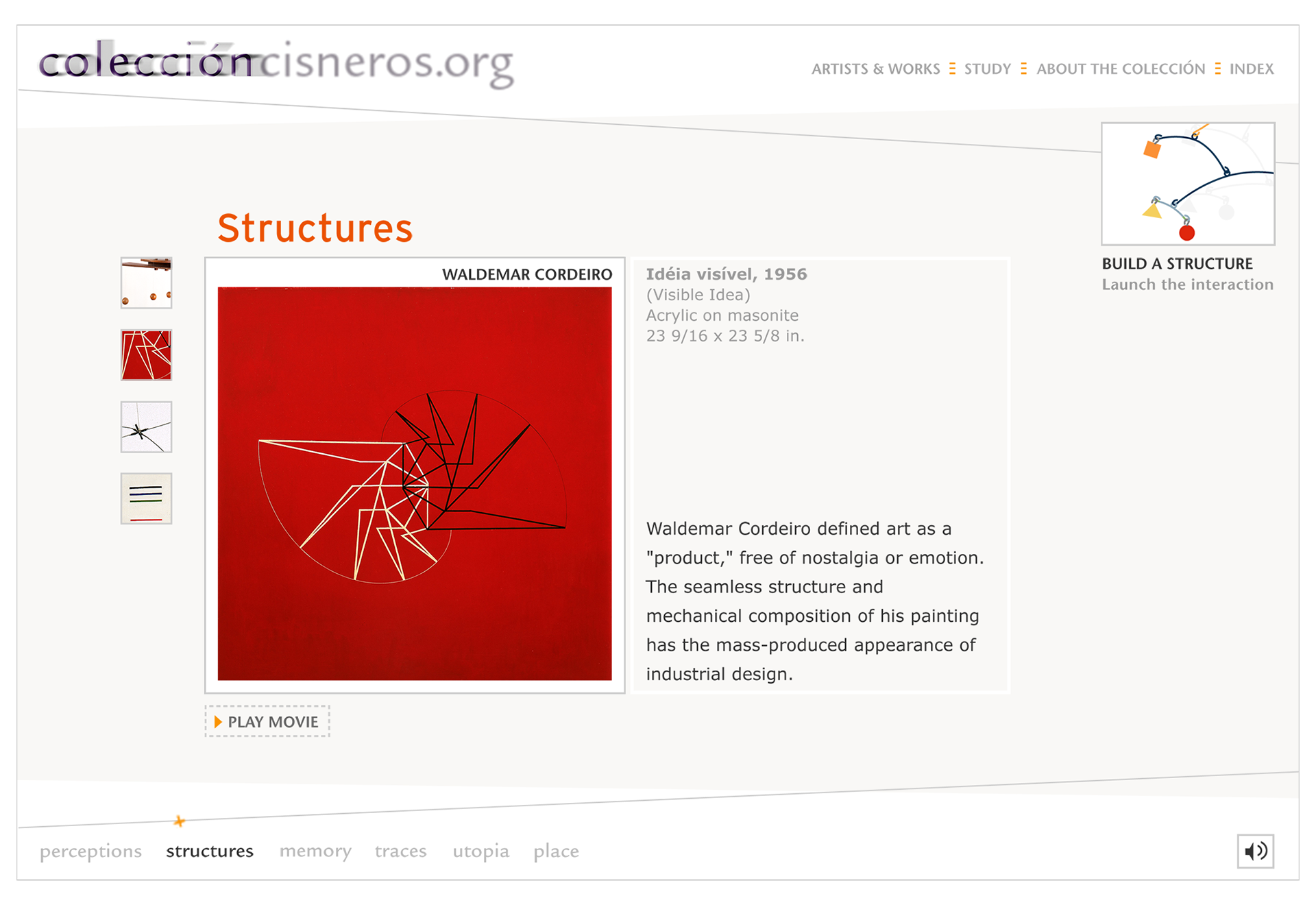 Multiple entry points into this online exhibition for contemporary Latin American art encouraged users to explore the artwork in unconventional ways. The collection is divided into 6 thematic concepts and our team conceptualized interactive "games" to help users understand how these themes related to the artwork. 
The interactive component for "Structures", one of the 6 themes, featured a mobile building game that allowed users to build endless variations of mobiles with different arm lengths and shapes of variable weights. The mobile was engineered to realistically mimic the kinetic movements of real-life mobiles. 
I conceptualized and provided sound design and sound effects for all 8 interactions.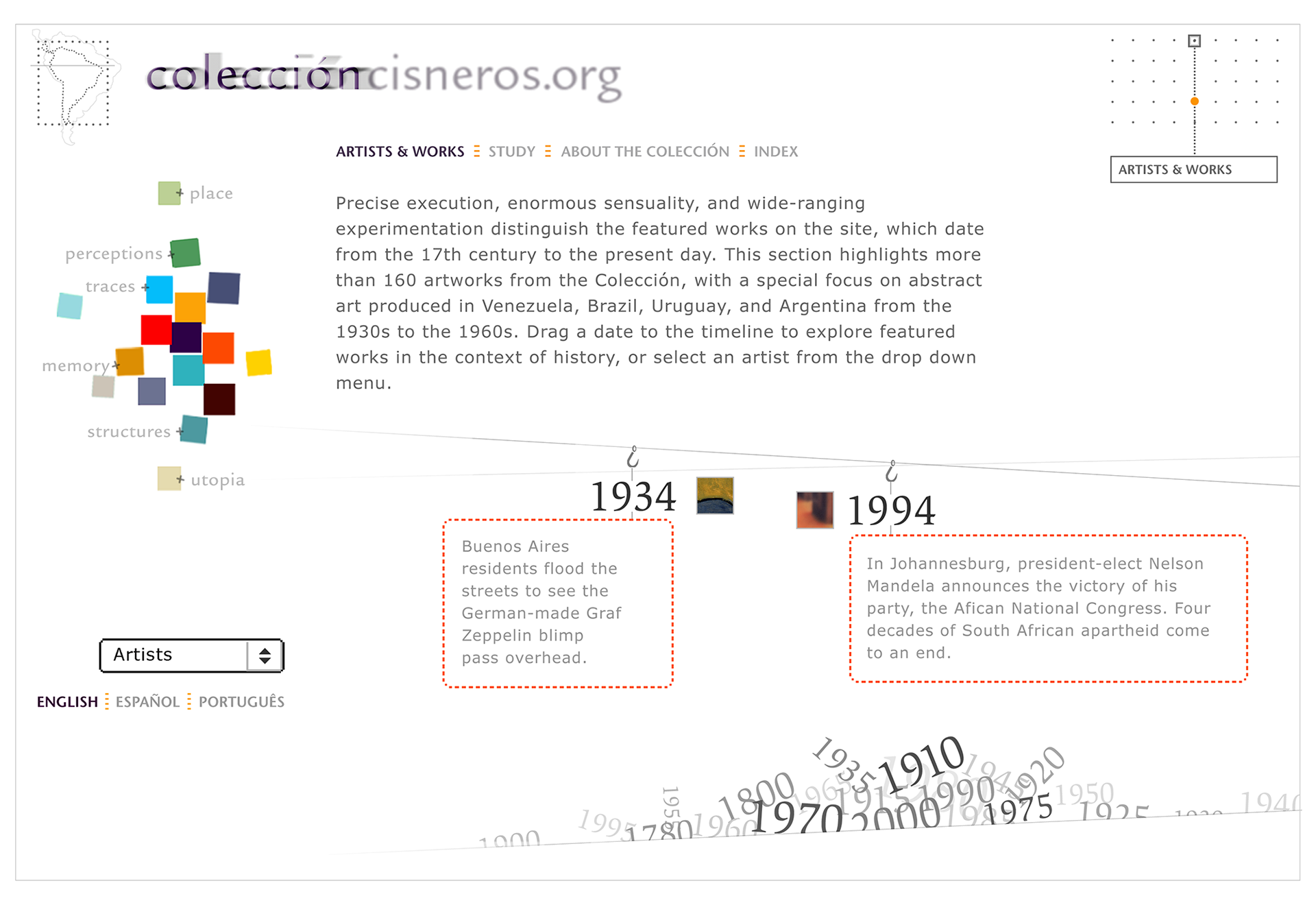 An experimental, non-linear timeline provided world history context to select artworks and artists. Users were invited to drag a date from the pile to the hook on the timeline to view an artwork and an event in world history.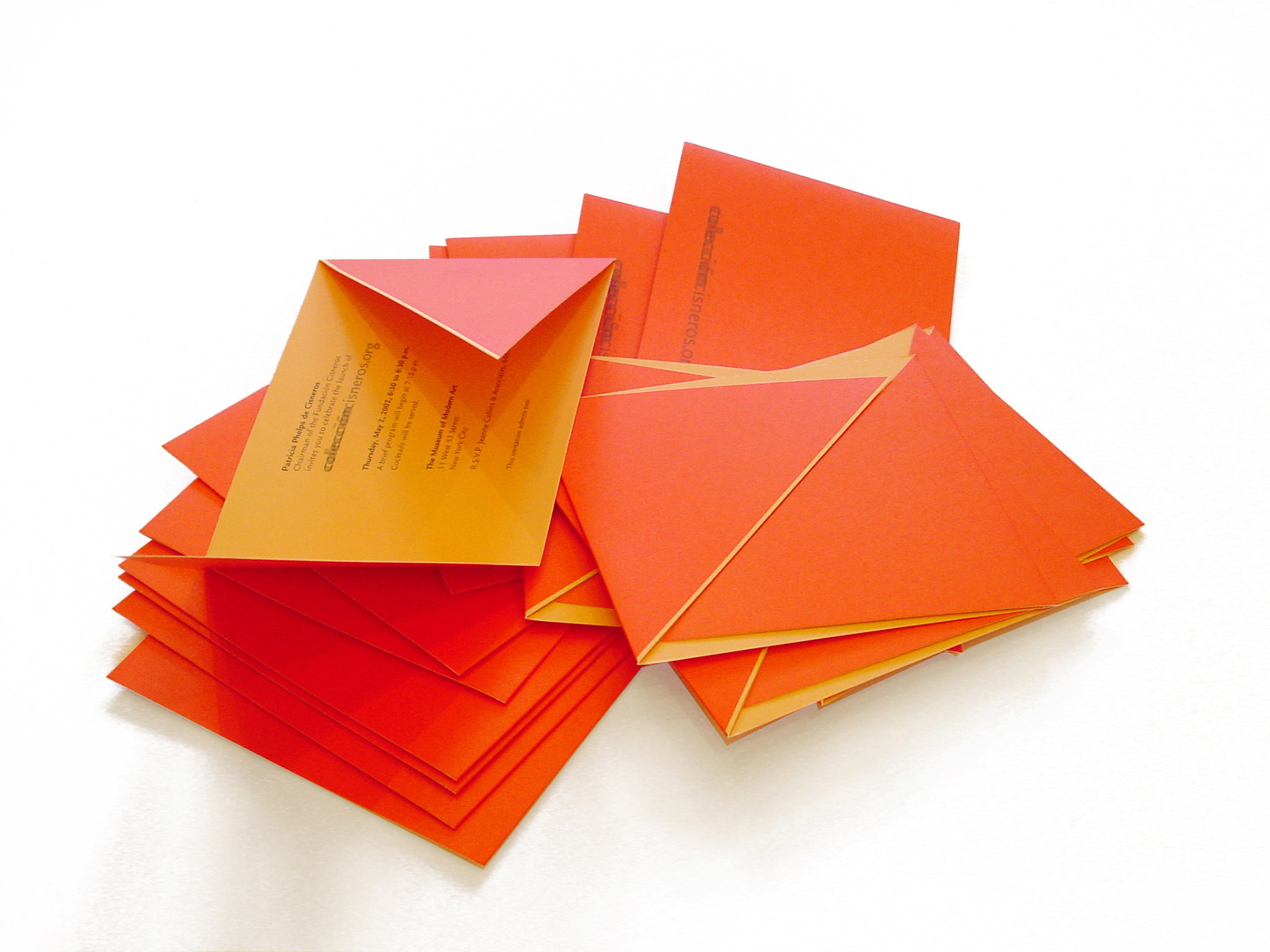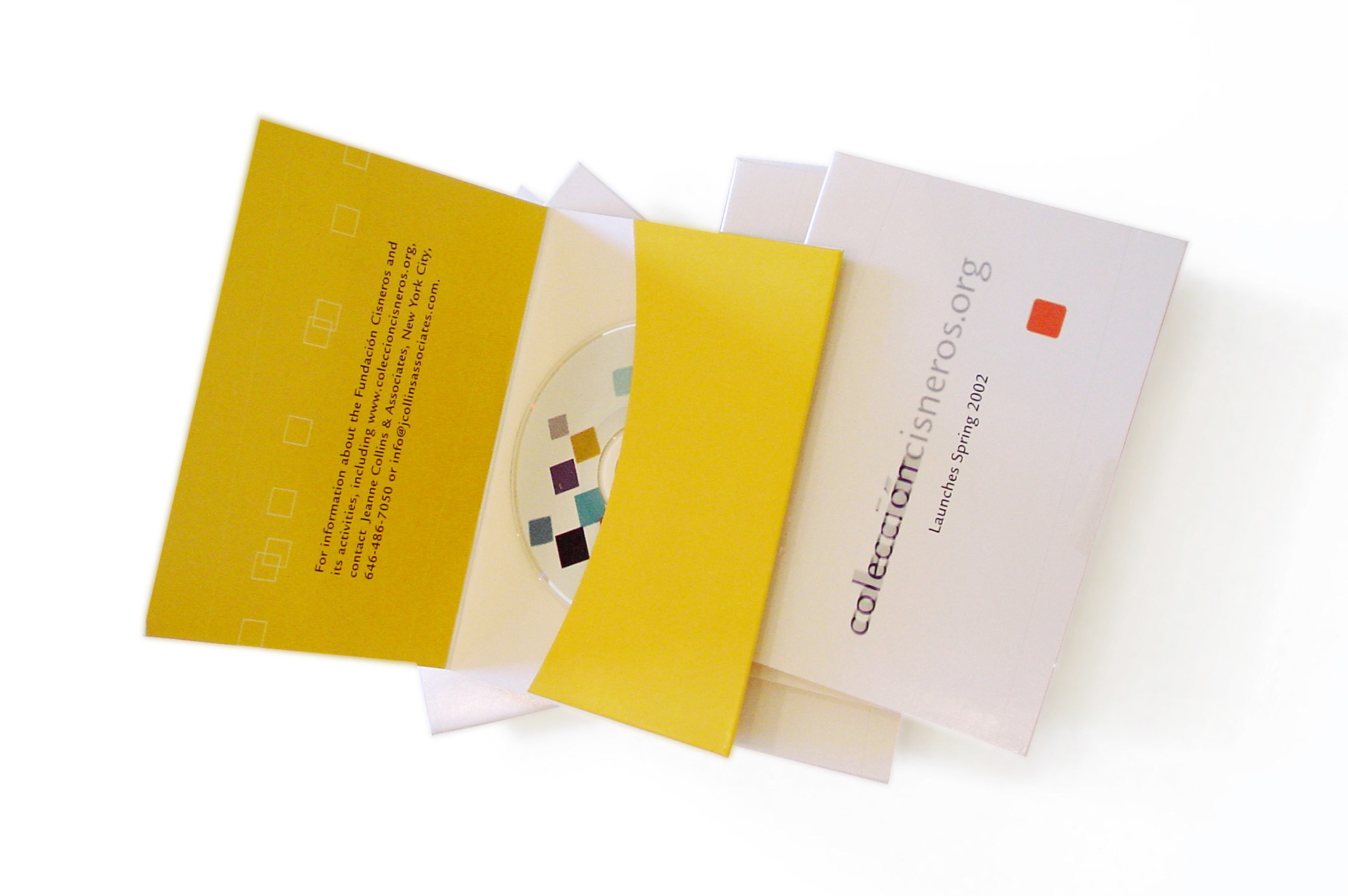 I designed the invites for the opening party held at the MoMA in NYC, and mini CR-roms for press.